Here are some things I can help you with:
find a new career direction
Life's too short not to be doing something you love. As you grow and evolve, your career should evolve right alongside you
You feel unmotivated, frustrated or that you're wasting your skills; you complain about work and can't see yourself doing your current job much longer. Or maybe you need to re-invent yourself. You feel lost or anxious, confused about your options and what the next steps are.
When we work together you will:
Determine your strengths, skills and passions so you can make the most of them

Explore new avenues, so you can get clear on what you want and make sure you take the correct decisions

Find the confidence you need to get unstuck and make necessary changes

Create an action plan that leads you to a fulfilling new career path, so you can feel excited, energized and passionate again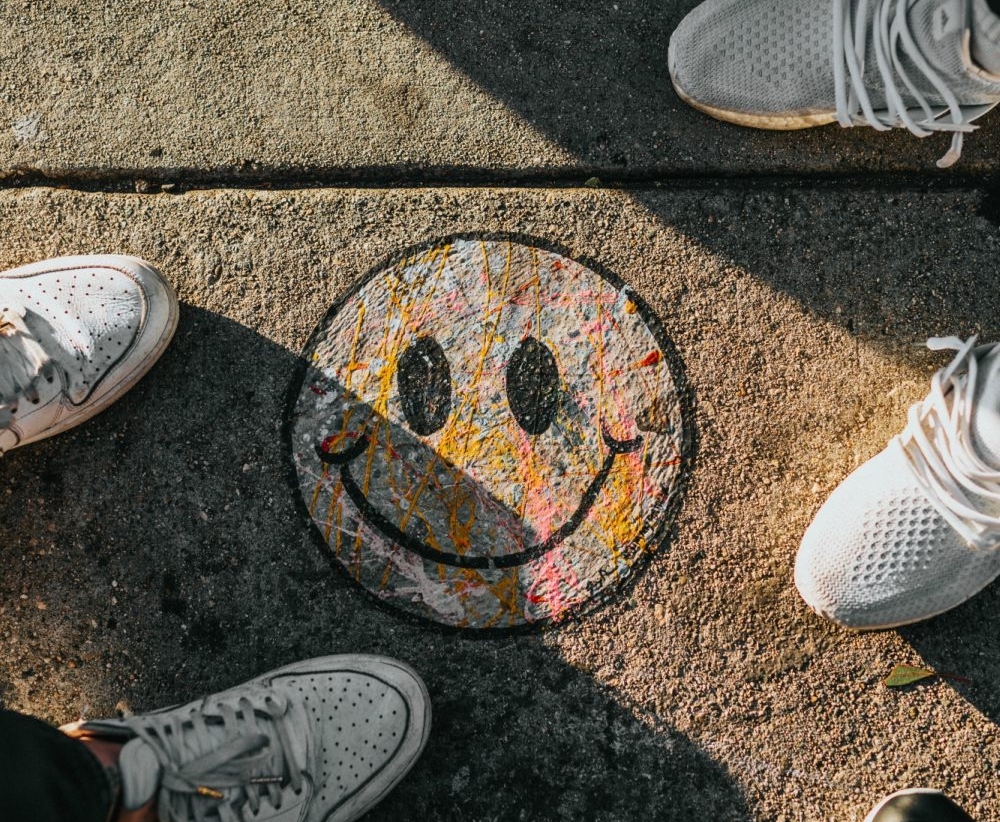 From struggling with self-doubts and feeling like you're not good enough to unleashing your inner Beyoncé.
Your life seems great on the outside, but no one knows that's not how you feel on the inside. You tend to be self-critical and hard on yourself (believing that's how you'll progress) and you keep chasing accomplishments or seeking external validation. You may be caught up in a never-ending loop of ¨I'll be happy when... I get that promotion/recognition/money/partner¨. You often compare yourself to others, which makes you feel insecure (thanks, Instagram), or worry about what others think (which only increases your self-doubts or else turns you into a people-pleaser). You're SO ready to stop that shit.
When we work together you will:
Find ways to counter the negative voice inside your head and increase your self-esteem so you can be your own best friend.

Learn how to say no (without sounding like a dick!)

Feel more confident and empowered, instead of falling into a comparison trap

Believe in yourself so you can go after what you want, instead of worrying constantly
Check out 10 signs you lack confidence in the music industry- and 10 ways to boost it
From lack of focus, structure and discipline to being motivated, efficient and on track
You tend to procrastinate, lack organisation and have as much focus as David Guetta at a certain edition of Tomorrowlands. You may feel like you're constantly overwhelmed or in firefighting mode. You find it hard to start certain tasks (especially boring ones like doing your taxes), or see projects through to completion.
When we work together you will:
Prioritize and optimize your time using time management techniques

Get more organised and motivated. Goodbye procrastination!

Create structures to keep you focused and on track, so you can get shit done and achieve your goals
have better work-life balance
Success and quality of life are not mutually exclusive
You're close to burnout, feeling overworked and overstressed. You may feel resentful when you're at work or guilty when you take time off. This is not sustainable and you'd like to have more time for yourself: for self-care, to spend with loved ones, or to do other activities that you love
When we work together you will:
Make choices that reflect your priorities, so you have more time for what's important to you

Have more balance between your professional and personal life, so you can make the most of both

Take back control of your life, instead of feeling overwhelmed
Interested in working with me? Here's how to get started:
Step 1: Schedule a free, no-obligation consultation.

Step 2: I'll call you at the appointed time to discuss your needs, answer your questions and to make sure we're the perfect fit before you commit.

Step 3. If you decide to work with me, I'll tell you the exact steps for getting started. If we aren't a good fit, I'm happy to share other resources to help you get what you need.
Have questions? Email me
FAQs
* What qualifies you to do this ?
I trained with the Coaches Training Institute - a leader in its field, accredited by the International Coach Federation. Personal development has been my passion for the last 12 years, and I always include tried & tested tools and techniques in my sessions from fields such as NLP, positive psychology and spirituality. I personally used all of these while working in the music industry, and I can speak from first-hand experience.
* I'm super busy, how can I fit coaching on top of everything else?
Coaching is not meant to be another item on your to-do list, but rather an investment in yourself and your future to get you closer to the life you want most. I'll adapt to your needs and pace, help you manage your time more effectively and clarify what's truly important to you, so you can make more time for it
* Isn't working with a coach for people who can't manage on their own, or just for when life's a real mess?
Quite the opposite. Getting support means that you're serious about achieving your dreams, and that you're strong enough to face your challenges and do something about them. It means you want to feel empowered, more self-sufficient and get better results, faster.
* How do I know this will work for me?
There's a good reason why successful people work with coaches: it helps them get clear on what they want, realise how to get there, and more importantly, get moving in that direction. When we work together, you'll have tons of insights and implement what you've learned by taking focused action right from the beginning. You'll have a partner to guide you, support you, encourage you and lovingly kick your arse if needed. You'll find it a lot easier, quicker and more effective doing this together, rather than alone.
* I've already tried things like therapy or CBT in the past, why should I try this?
Unlike therapy, we won't delve into your past and talk about your childhood for hours. Coaching doesn't treat mental illnesses and doesn't focus on the problem - rather, it focuses on the solution and empowers you to reconnect to your own answers and resources. It's not only about having insights, but about being uber-practical too. You'll be taking ACTION to get to where you want to be and see real progress - because nothing will change without action.